MaximMAG tailor make neodymium motor magnets as per clients' drawings/specifications, your detailed information referring to the arc/segment motor magnets will facilitate our quick and acurate offering:
1. Drawing is preferrable.
2. Magnet grade you're looking for;
3. Coating of the magnets: NiCuNi, Epoxy, Zinc, Passivation etc.
4. Magnetized direction, usually N/S and S/N pair magnetized through diameter;
5. Quantity;
6. Constant working temperature;
7. Your information on how you use magnets in your applications will always be appreciated.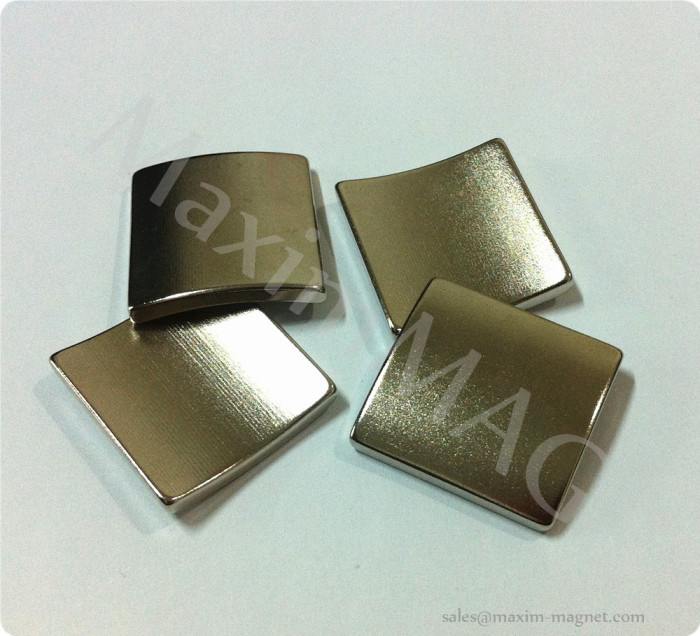 MaximMAG features following:
a. The magnet grades are available from N35 to 33AH;
b. The diameter of round magnets is available from D1mm to D240mm;
c. Magnetic remanence of N series from 11.7KGs to 14.8KGs;
d. Good in-house inspection, the magnets with any defections out of control won't be allowed;
e. Competitive prices;
f. Reasonable delivery time;
g. Experienced sales staff speak good english, offering quick and professional services;
MaximMAG is willing to be of solid support to every potential customers around the world markets.