MaximMAGNET, as a quality manufacturer of Neodymium magnets and magnet assembly in Ningbo of China, she makes magnets not simply the products but a conveyor of her good service to clients. By focusing on improving clients' experience of our service MaximMag is aiming to be a reliable brandname.
Halbach array block magnets for linear motor
Halbach array is a regular product MaximMAGNET made for industrial usage around the world, it can be understood as Monopole Pot magnets (also known as one side magnetism augment the other side weak magnetism) by aligning the magnets with standard magnetized directions to concentrate the magnetic force to functional surface. MaximMAGNET is capable of assembling the halbach array with 5pcs/7pcs/10pcs magnets as per your requirements.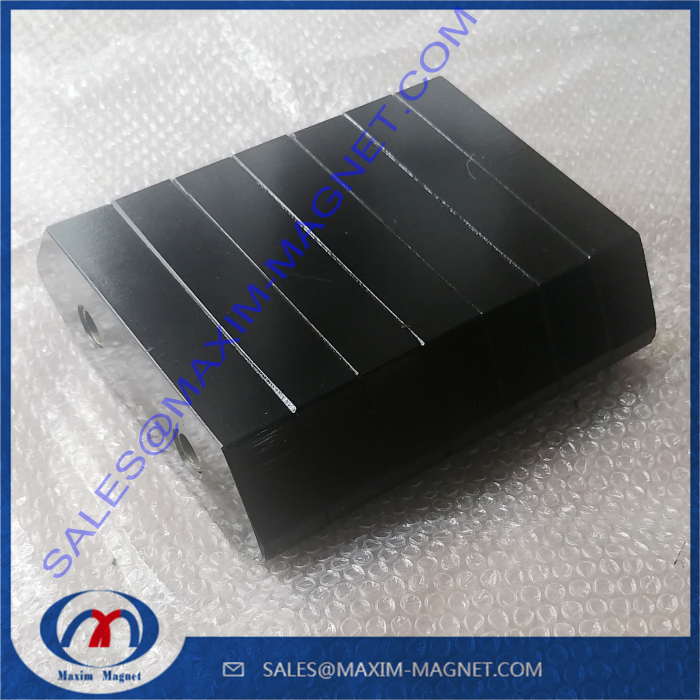 Features of Magnet assembly:
Designed to concentrate magnetic force, pretty cost-effective;

Magnets encapsulated can be NdFeB, SmCo, ALNICO, Ferrite, etc;

Coating: Zn, Ni, Cr, Painting, Rubber cover, etc;

Special requirements on detailed discussion with sales engineers.