In Magnet industry, most companies do not have any uniform packaging way, most occasions are well protecting magnets from damages is enough, in order to better get through to potential clients how we protect their magnets to be received, we're obliged to introduce following packaging ways in MaximMAG.
For some non-plating/without coating, important motor magnets, phosphate coating magnets we wrap them into a type of paper so-called oil-paper (not with oil but it is look like with oil coating on the paper) and pack them tightly into an air bubble film, and separating each pack by plastic foam plates at last.
Following image is showing how we pack some important arc magnets into so-called oil paper: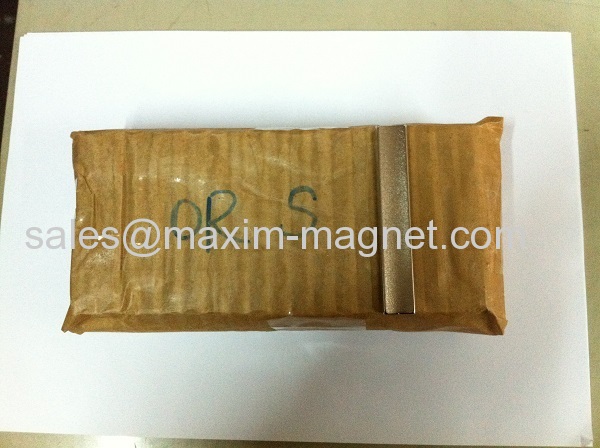 Following image shows how we separate each pack of arc magnets by plastic foam.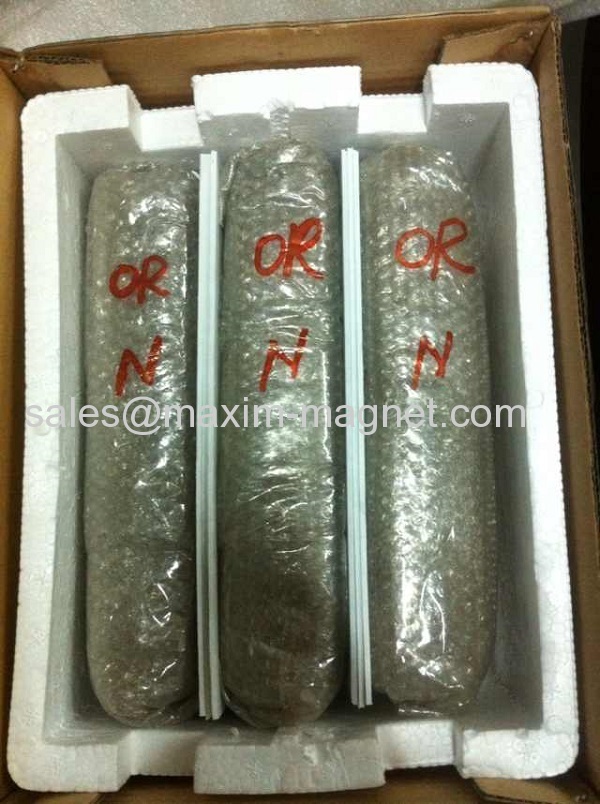 For some relatively small sizes of magnets, we pack them into small white boxes, which i believe most of clients who bought magnets from China before are very familiar. According to different dimensions, the quantity into each small white box are different,
as follows is the image of our small white box.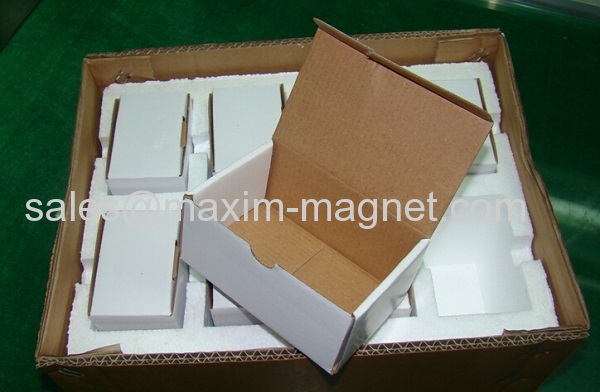 Certainly, we also custom make packaging materials for clients, following is the PVC plastic tube for thin wall Neodymium ring magnets.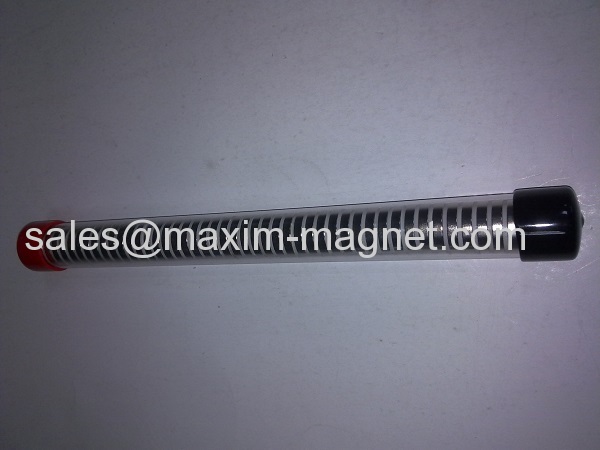 Above mentioned inner packaging ways are different at all, but outer appearance of a carton is usually the same, finally we come to the following cartons.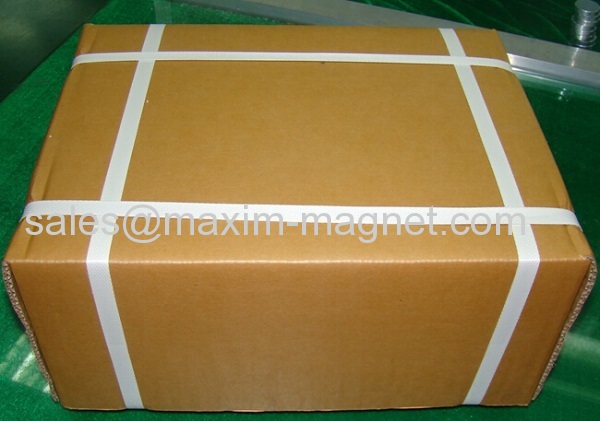 For magnets to be delivered by air/courier express, we do extra magnetism isolation.
Well, in order to make sure magnets are well protected from water in most rain seasons, we usually pack it into plastic bag, and if the total weight of a carton exceed a certain Kgs we will pack some extra plastic belts to better help couriers handling the cartons.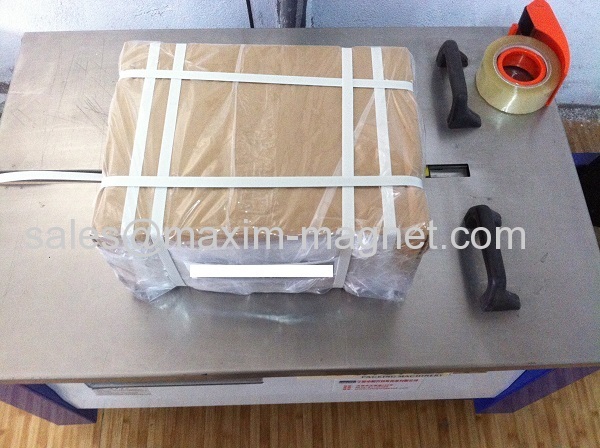 At last, cartons go to the pallets as follows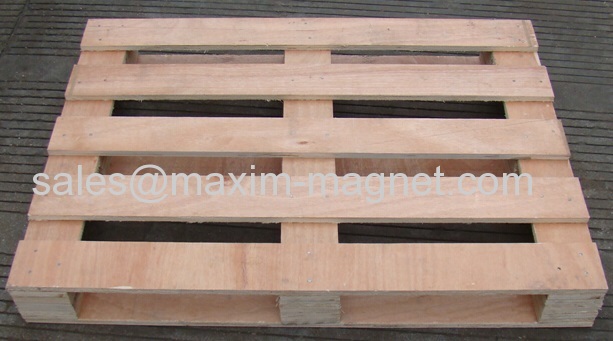 Or wooden cartons: