Pot MagnetsProducts
Pot magnets is the assembly of magnetic part and steel pot. The pot is made of steel, by either stamping or milling and turning into shape of pot, the steel pot effectively isolated and concentrated the magnetic circuit to one surface.
MaximMAGNET makes and custom make variety of pot magnets to catering domestic and international industrial markets.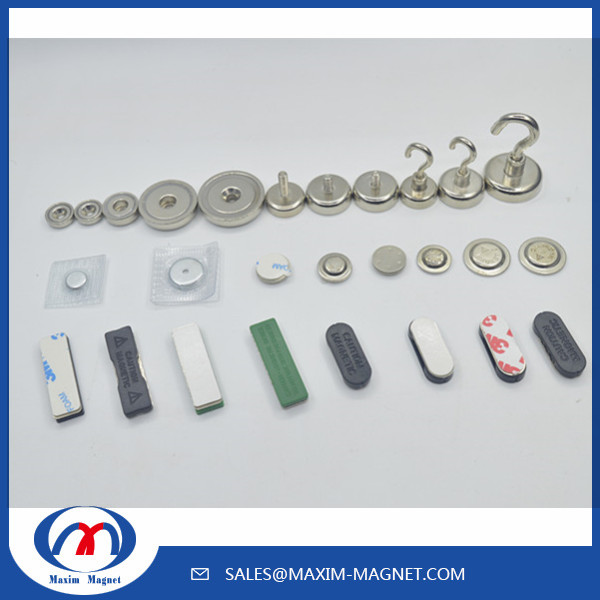 Remarks:
1. There may small adjustment on parameters, MaximMAGNET will not identify them out separately;
2. The advantages of pot magnets are light weight, strong magnetic force and small volume, the magnetic lifting force comes to max point when they are put perpendular to the lifting objects. The elements influence the magnetic lifting force are varry such as magnet inside the pot, designed magnetic circuit, the lifting object's material, thickness, flatness etc.