Neodymium magnetic block/bar
Neodymium magnets (also known as NdFeB magnet, Rare earth permanent magnet, NIB magnets, Neo magnets), is the strongest magnet in the world.
MaximMag is a quality NdFeB magnet manufacturer in Ningbo of China, by focusing on improving clients' experience of our service MaximMag is aiming to be a reliable brandname.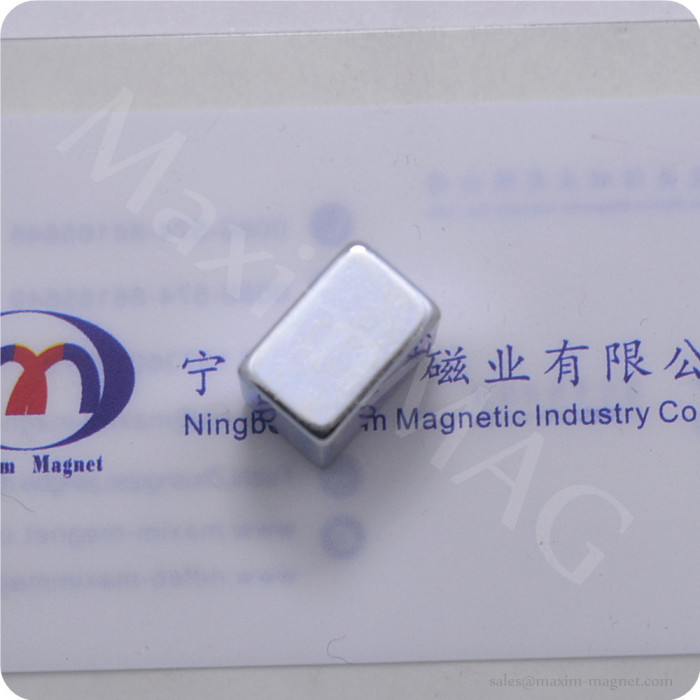 General Information
Magnet Material

Block magnets, magnetic block, Bar magnets, Neodymium block magnets, Neodymium-Iron-Boron, NdFeB, Neodymium magnets, Neo magnets, Nd Magnets.

Magnet Grade

See attachment, we're also available to do consultance on magnet grades.

Size/Dimension

Your detailed information referring to the following items will facilitate our quick and acurate offering:

1. Magnet size and shape, drawing is preferrable.
2. Magnet grade you're looking for. Consultant service available in MaximMag;
3. Coating of the magnets: NiCuNi, Epoxy, Zinc, Passivation etc.
4. Magnetized direction
5. Quantity;
6. Constant Max working temperature;
7. Your information on how you use magnets in your applications will always be appreciated.

Tolerance

+/-0.05mm regularly, as per our QC standards and clients' requirements.

Magnetization

Regularly through the last dimension (for example: L*W*H, poles on L*W faces).

Features

Just in time delivery;

Same quality but more than 5% cheaper in prices;

Clients' satisfaction is the focus;

Experience team who speaks fluent english;
Coatings of Neodymium magnets: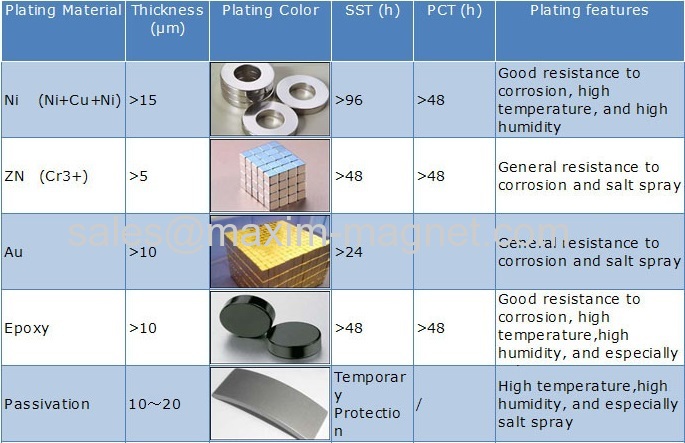 Packaging of Neodymium magnets
(If air shiping there will be iron sheets placed inside of the carton to isolate magnetism)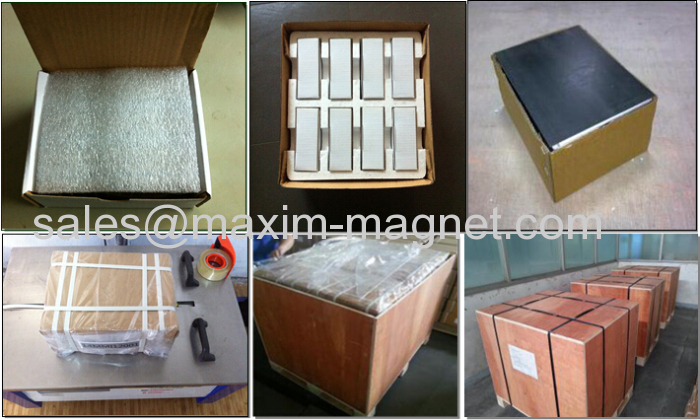 Quality Assurance:(Process control result in good traceability)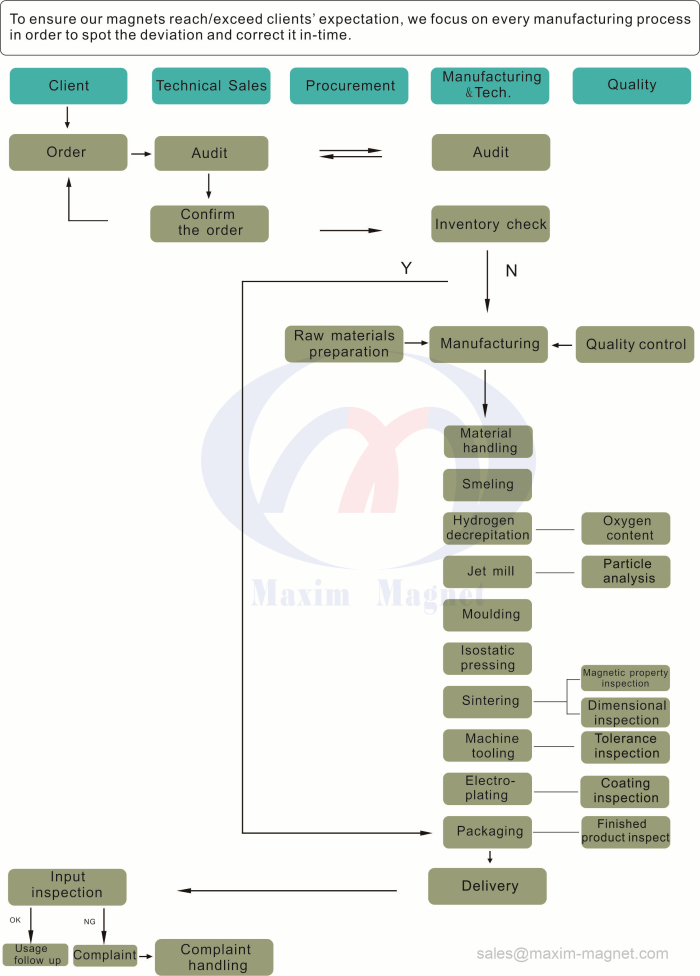 MaximMAG features following:
a. The magnet grades are available from N35 to 33AH;
b. The diameter of round magnets is available from D1mm to D240mm;
c. Magnetic remanence of N series from 11.7KGs to 14.8KGs;
d. Good in-house inspection, the magnets with any defections won't be allowed;
e. Competitive prices;
f. Reasonable delivery time;
g. Experienced sales staff speak good english, offering quick and professional services;
MaximMAG is willing to be of solid support to every potential customers around the world markets.