Neodymium magnetic block

Bar magnets or Neodymium magnetic bar is the type of magnet that most effecient using rare earth materials, mostof eps motor companies design their magnets as block shape to reduce waste on rare earth materials but better the function of the motor. MaximMag is a quality NdFeB magnet manufacturer in Ningbo of China, by focusing on improving clients' experience of our service MaximMag is aiming to be a reliable brandname.
General Information
Size/Dimension

Your detailed information referring to the following items will facilitate our quick and acurate offering:

1. Magnet size and shape, drawing is preferrable.
2. Magnet grade you're looking for. Consultant service available in MaximMag;
3. Coating of the magnets: NiCuNi, Epoxy, Zinc, Passivation etc.
4. Magnetized direction
5. Quantity;
6. Constant Max working temperature;
7. Your information on how you use magnets in your applications will always be appreciated.
Neodymium block Magnet Photoes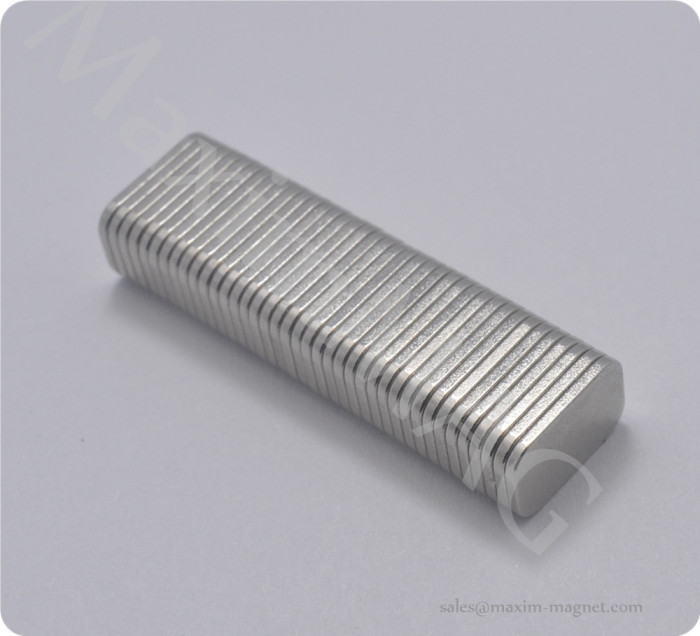 Coating
Magnetized Direction

Regularly through the last dimension (for example: L*W*H, poles on L*W faces).

Packaging (If air shippment there will be iron sheets placed inside of the carton to isolate magnetic field)

Quality Assurance (Process control result in good traceability)
MaximMAG features following:
a. The magnet grades are available from N35 to 33AH;
b. The diameter of round magnets is available from D1mm to D240mm;
c. Magnetic remanence of N series from 11.7-14.8KGs;
d. Good in-house inspection, the magnets with any defections won't be allowed;
e. Competitive prices;
f. Reasonable delivery time;
g. Experienced sales staff speak good english, offering quick and professional services;