Neodymium square/block magnets
1)Shape: square/block/rectangular etc
2)Grade: from 11.7-14.8kGs;

3)Certificate:ISO9001:2008;
4)Sintered Neodymium magnets;
5)Not only standard magnets but also magnets of low weight loss and low temperature coefficient;
Specification of Neodymium Magnets:
Chemical composition: Nd2Fe14B.
Neodymium magnets are hard, brittle and easily being oxidized.
Thermal stability
-0.09 ~ -0.13% of Br/°C (when inquiring let us know the temperature range).
Satisfactory magnetic properties
Br: 11.7-14.8 kGs, Hcj: 10-35 kOe, BHmax: 33-53 MGOe. MaximMAG guarantees magnets with standard magnetic properties as to clients' expectation.

Advanced Technology
Thanks to strip casting and HDDR technology, we avail of this technology to make high quality strips for all high performed magnets.
Effective surface treatment management
Because of high polluted industry, surface treatment is outsourced. With good management and professional konwledges we offer satisfactory magnets with good coatings.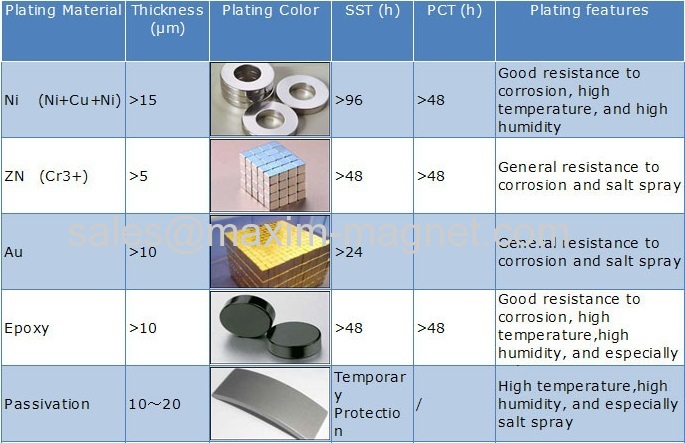 All our magnets are customized made, so your kindly email us following information will be highly appreciated.
1. Dimensions, drawing is preferrable.
2. Magnet grade you're looking for;
3. Coating of the magnets: NiCuNi, Epoxy, Zinc, Passivation etc.
4. Magnetized direction, usually through the smallest dimension;
5. Quantity;
6. Constant working temperature;
7. Your information on how you use magnets in your applications will always be appreciated.
small block magnets